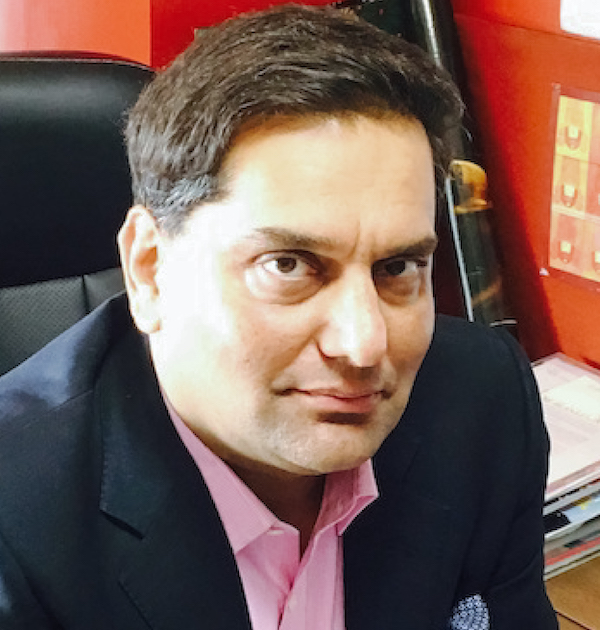 Nikhil Khanna, Executive Chairman, India
Nikhil Khanna has over two decades of experience in infrastructure, aviation, defence, hospitality, luxury brands, public affairs and community initiatives.
The entrepreneurial spirit runs deep in Nikhil. He was the Founder-Director of Friday Content Solutions, an information services company that served over 300 clients. He sold the company in 2003 and in 2004, he established Avian with just three employees and two clients - Airbus, the world's largest airplane manufacturer, and Sona Koyo Steering, an ancillary manufacturer for the automotive industry in India.
Besides focusing on Avian's growth, Nikhil set up Chase India, an associate company, in 2011 to work on public policy mandate for leading Indian and multinational companies. He is also responsible for Avian's dedicated investment in content, corporate social responsibility, digital and public affairs. Nikhil enjoys building relationships with media owners, senior journalists, academics, industry, corporates and the arts.
Nikhil started his career in advertising as a copy writer. Though he liked writing, he didn't particularly like writing adverts. Some years later, he joined the PR firm, Good Relations, and worked there for 10 years.
The printed word has fascinated Nikhil since childhood and led to an interest in reading, writing, literature, poetry - anything that allows him to communicate better, to learn more, to be curious. Nikhil regularly writes for various publications like The Times of India, The Hindustan Times, The Telegraph, Outlook, Verve and Architectural Digest. He keeps a keen eye on the arts and was on the Advisory Board of the National Gallery of Modern Art in New Delhi.
Our Leadership